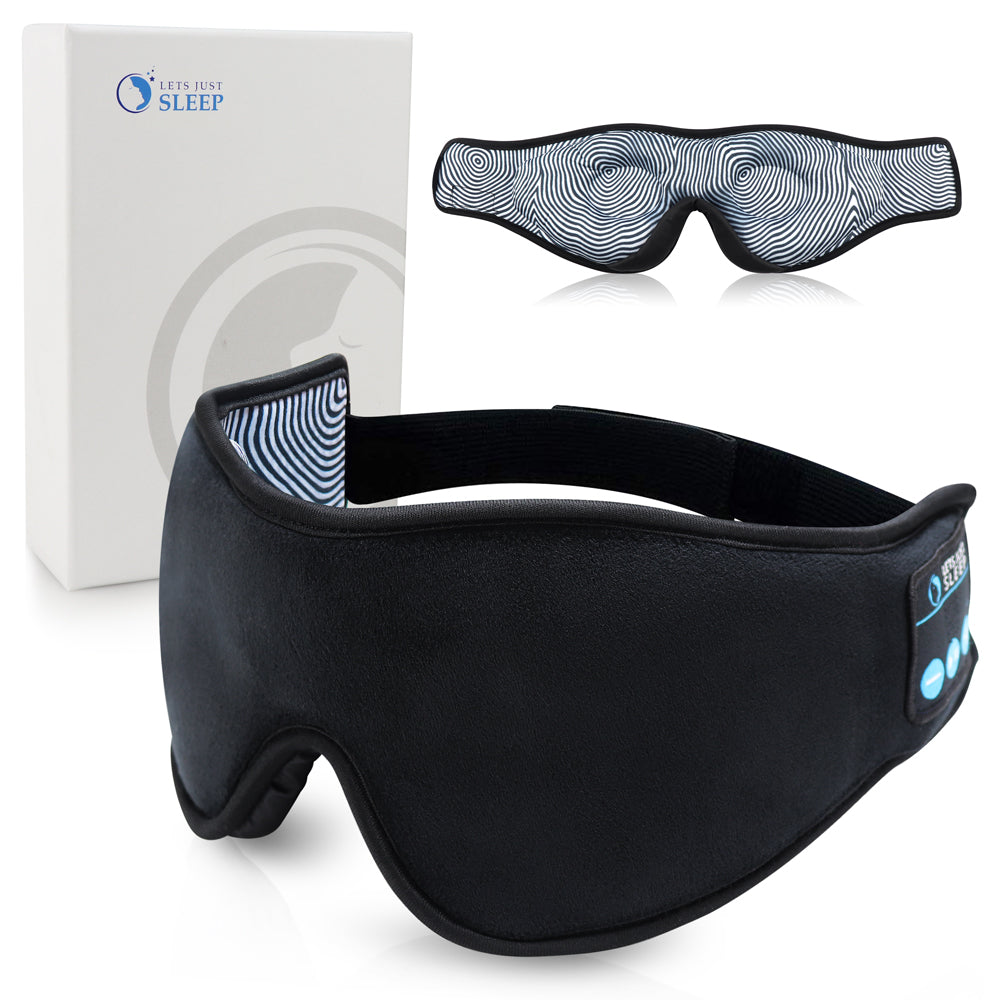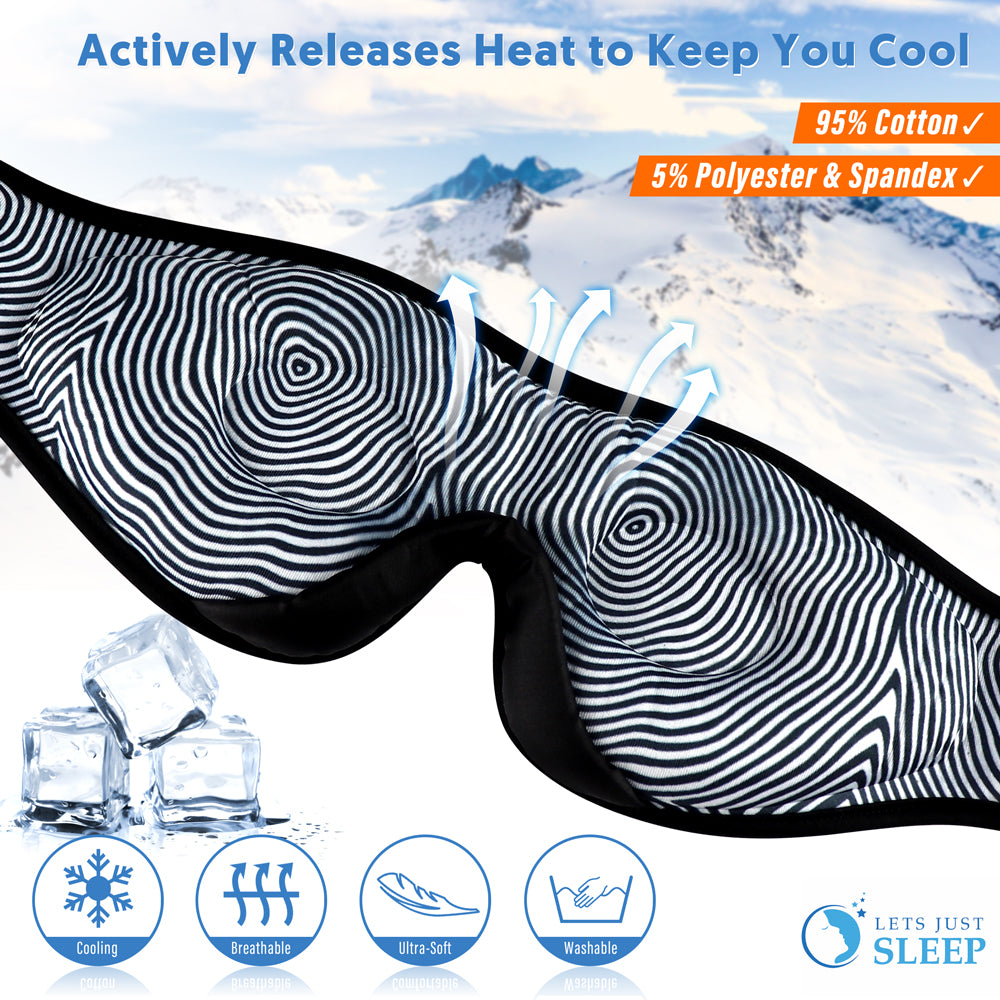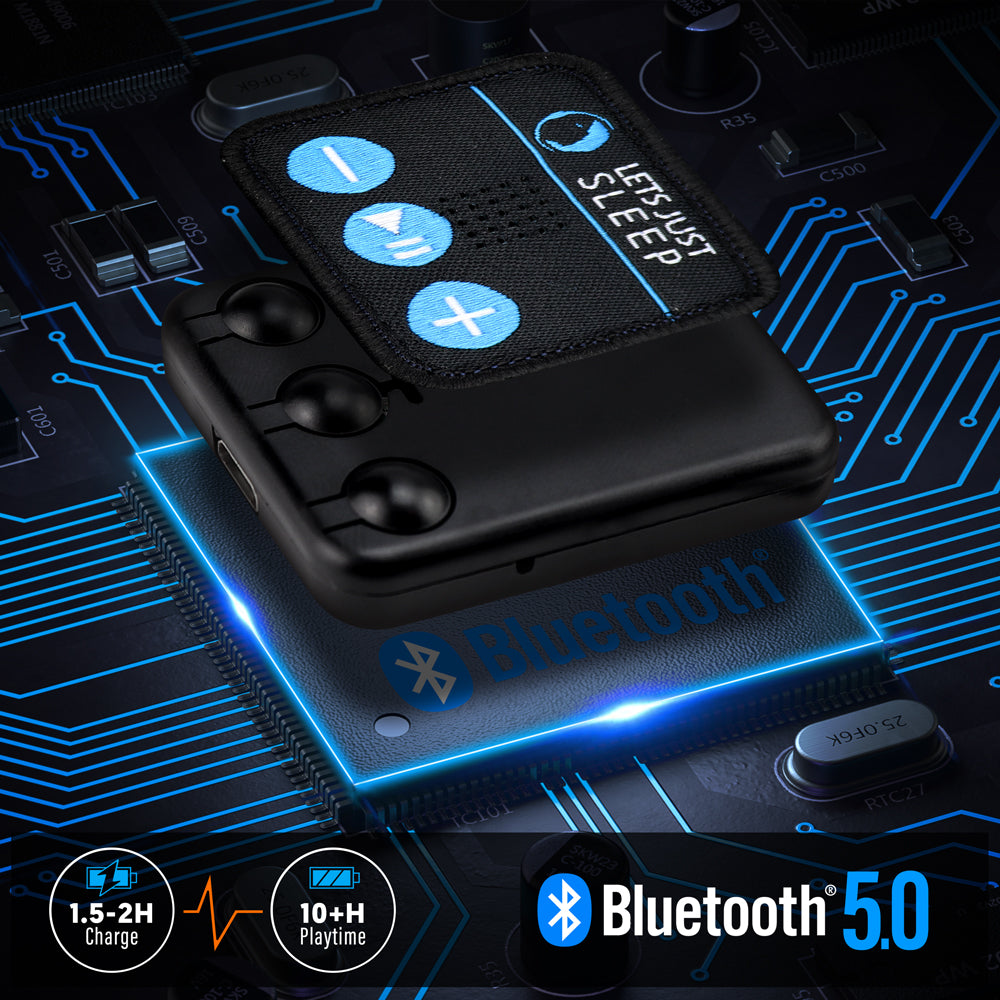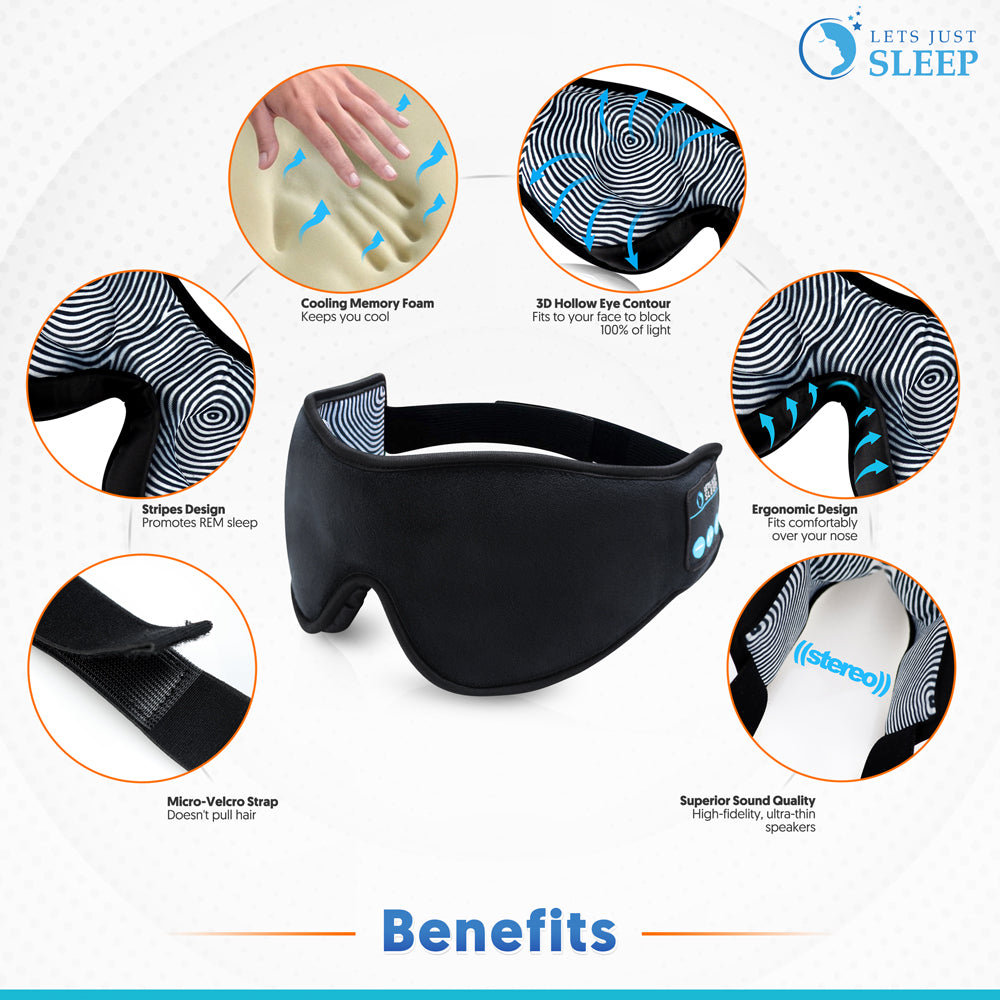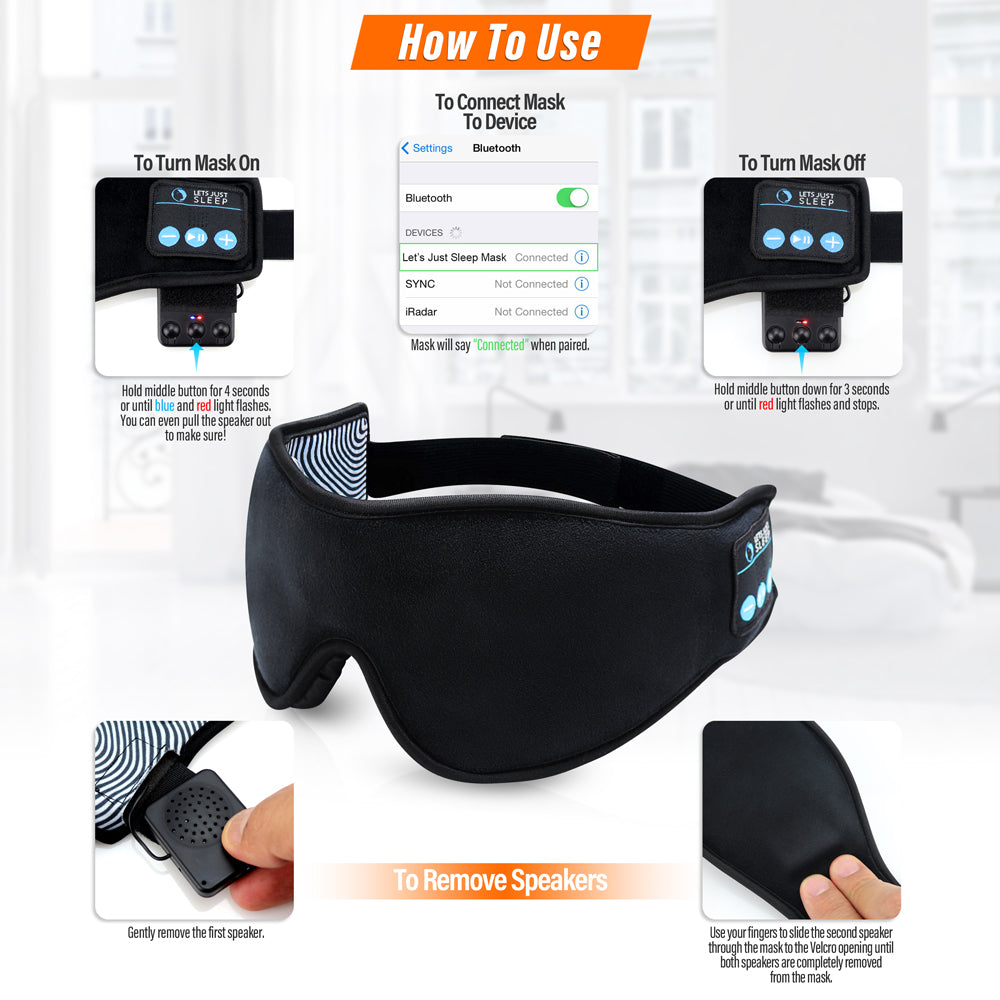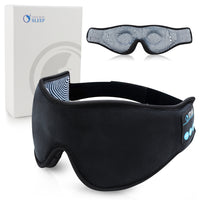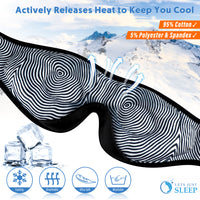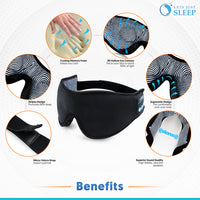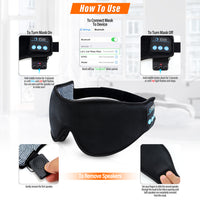 Sleep Mask Headphones
$29.99
$49.99
100% Black Out Guaranteed

Completely Adjustable

Removable Bluetooth Speakers

3D Eye Contours Guaranteeing Zero Eye Pressure
"NO LIGHT GETS IN! Completely dark! ... And it's comfy to boot." -Glenn R., USA
OUR GUARANTEE
100% Money Back Guarantee, No Questions Asked. Please email us at evan@letsjustsleep.com if you have any concerns and we will answer all of your questions!
FREE SHIPPING FOR USA
2-7 Day Delivery Time in USA 7-14 Days Delivery time for International Orders
INTERNATIONAL SHIPPING
Starts at $4.99, and may increase depending on the weight of your order. Delivery takes 7-21 business days once shipped.
Sleep is too important to leave to chance. so don't.
Meet the sleep mask that single-handedly made all other masks obsolete.
The only mask designed, constructed and optimized for deepest-possible sleep in any environment.
Because better sleep means better everything.
100% BLACKOUT
INFINITELY ADJUSTABLE
COMFY & DURABLE
ZERO EYE PRESSURE
Look for in the Best Sleeping Mask
We took the most effective sleep mask and redesigned it to comfortably fit our custom Bluetooth speakers. We designed our mask to do three things extremely well. First, to block light. A lot of sleep masks let light in because they do not properly conform to the face. Our 3D hollow eye contours and nose flap ensure a comfortable fit that blocks out 100% of light.Second, to produce high-quality sound. Other sleep headphone models we tested had very weak, low quality speakers that just did not get the job done. We worked with our manufacturer to create a powerful speaker that is as sleek as possible.
The Benefits of Sleep Masks
Help you fall asleep faster

Increase the quality of your sleep

Allow you to sleep in disruptive environments

Completely block all light

Be made of soft, comfortable, and breathable material
According to a study written up in the National Sleep Foundation, participants who slept with eye masks experienced both physical and psychological benefits. They were also far less prone to disruptions in their sleep patterns than those who slept without masks.
How does lets just sleep compare?
| | Lets just sleep Mask | Generic sleep mask |
| --- | --- | --- |
| Great for back, belly and side sleep | ✓ | ✓ |
| Lightweight | ✓ | ✓ |
| Boosts rem and deep sleep | ✓ | ✓ |
| 100% blackout | ✓ | X |
| Zero pressure on eyes | ✓ | X |
| Infinitely adjustable for personalized fit | ✓ | X |
| Won't crush eyelashes | ✓ | X |
| Swappable strap and eye cups | ✓ | X |
| Durable, high-quality materials | ✓ | X |
How To Use
'TO TURN MASK ON' Hold middle button for 4 seconds or until blue and red light flashes. you can even pull the speaker out to make sure!

To connect mask to device Mask will say "connected" when paired.

'TO TURN MASK OFF' Hold middle button down for 3 seconds or until red light flashes and stops.

Gently remove the first speaker

Use your fingers to slide the second speaker through the mask to the velco opening until both speakers are completely removed from the mask.
See What People Are Saying!
Comfy but with one issue...
Is there a way I can remove the bluetooth speakers so I can rest on my sides? the comfort itself is great but on your side you lean against the speakers
No sleep mask yet
I am out of state working on a Night Shift project. Someone mentioned to me a sleep mask so I could get better sleep during the day. I looked it up and found you guys and placed my order. I was so excited I hit submit before I realized the shipping address was to my home where I am not currently living. I quickly tried to find a way to cancel but did not so I sent a message with my correct location and address and was hoping someone would read it before my package was shipped. So now I am in Atlanta Georgia with no sleep mask and my sleep mask is at my home in Seattle, where when I am at home I always work the dayshift and will probably never need it. 😕
Terrible communication
Never received product or an answer why via email
Thank you
This product is a blessing. I just started the night shift at a local hospital. This has helped with quality sleep. My coworkers and I thank you.
Amazing for Medical Professionals who work nights!!